Testimonials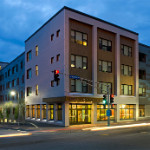 Maddy Adams, Greater Portland Council of Governments
409 Cumberland Avenue is a great example of smart growth, downtown revitalization, and enhancing the quality of life while promoting affordable housing in Portland. Additionally, the building itself is aesthetically pleasing and the rooftop garden and greenhouse is a bonus. Excellent job!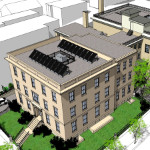 Chellie Pingree, Member of Congress
Funding, planning, and executing affordable housing projects like these are complicated, challenging endeavors. My hat is off to Community Housing of Maine and its many project partners who worked to make Elm Terrace a success. I am so pleased that the National Housing & Rehabilitation Association has recognized you for your efforts.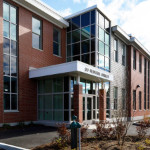 John Egan, Senior Vice President, Loans & Investments Coastal Enterprises, Inc.
The building is fabulous – everyone, and I mean everyone, loves it. We give tours all the time and there is never a disparaging word. And I am impressed at the ability of 3 wells and 6 heat pumps to generate enough heat from ground water to keep 22,000 sq.ft warm and toasty when its 10 below zero! Thanks with a capital T for all you and your team did to give us a fantastic new building for the next 100 years!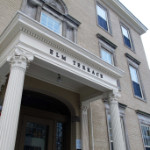 Cullen Ryan, Executive Director, Community Housing of Maine
CWS Architects has been and continues to be an excellent collaborative partner, without which CHOM would be unable to serve the most vulnerable citizens throughout the State. I value the relationship that has developed over the years. It is a pleasure to work with you! Please pass our appreciation on to everyone at CWS who plays a role in our collaborations! Thank you for being a part of Community Housing of Maine and making a meaningful difference in people's lives.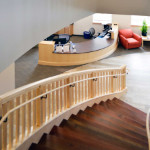 Liz Rogers Senior Vice President, Marketing & Communications
The building is so much more elegant and beautiful than I anticipated. The natural light is amazing, and I love the structure and energy. I've not spent much time in energy efficient buildings and it has a different feel to it. I believe it's going to be a good place for CEI to move forward, and that the changes we experience because of the move and consolidation (and building itself) will be positive for our organization. Thank you for all of your work.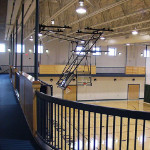 Jeff Jordan, [former] City Manager, City of South Portland
"In designing the South Portland Community Center, CWS incorporated the characteristics of durability and ease of maintenance, while also creating an appealing environment for the public to use. CWS goes the extra mile for the city. They worked with great skill in preparing accurate budget and construction estimates. They worked with us to ensure a smooth design and bid process. The result is a recreational facility that the community is proud of and which will continue to serve our needs for many decades. I found the firm to be professional and responsive to demands of both the staff and the City Council and would have no hesitation in hiring them again. It is my pleasure to recommend the firm of CWS Architects to design your facility."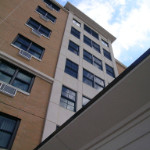 David Cook, Allied Cook Construction
"We never hesitate to recommend CWS Architects to clients that are looking for a design firm that knows how to listen and understands the importance of putting the clients needs first. CWS excels at working within a team environment and at producing design solutions that are creative and practical. CWS Architects has the extensive experience and expertise to provide an excellent value in architectural design services."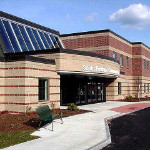 Dana Anderson, Director of Parks, Recreation and Public Service
Over the past ten years, I have had many opportunities to work with CWS Architects on both public projects for the City of South Portland and private projects for organizations I have been affiliated. For each new project, I have had the mandate from the City charter to solicit competitive proposals for architectural services. During these public processes, the committees have consistently recognized CWS Architects for their success on past projects and thoughtfulness regarding "our" needs and, have selected them to design our most prominent facilities. We have worked with many architects over the years that have taught the City the value of good planning and design and the consequences of bad design. I am happy to report to you that CWS Architects has always succeeded in making the City proud of their work. I would strongly recommend that you consider CWS Architects as vested partners and valuable contributors to any development team you are considered.